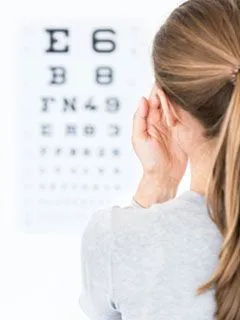 At Wedgwood Optometry Associates, Dr. Colette Manning and our entire Fort Worth optometry team are committed to providing advanced vision care in a professional and comfortable environment. As an optometrist in Fort Worth, our primary eye care service includes a complete eye exam that analyzes eye health and vision function. In addition to eye exams and vision testing, Dr. Manning and our team of optometry professionals provide testing for glaucoma, cataracts and macular degeneration. Our Fort Worth optometrist also offers glasses, contact lenses, and pre- and post-operative care.
The Services We Offer Are:
Comprehensive Eye Exams- Adult And Children

Regular eye exams are a valuable tool in maintaining healthy eyes. The eyes are the windows to your soul and many systemic illnesses as well. Early detection is a must. It's not just about needing glasses.
Contact Lens Exam and Fitting
Our doctors are contact lens specialists. If contact lens wear is an option for you; we will work to find a lens that meets your needs. We use cutting edge technology to find what works best for you!
Our optical department is state-of-the-art! We offer budget and insurance friendly lines without having to give up fashion and style. Did we mention our opticians are amazing, helpful and knowledgeable?
Other Services Include:
Cataract Consultation and Post Operative Care
Diabetic Eye Health Exam
Glaucoma Screening
LASIK Pre & Post Care